Highlights
STEMarts Youth Space Program
The newly forming STEMarts Youth Space Program launching this fall will inspire and empower youth by fostering a passion for space exploration and space policy through art, science and technology. Our program aims to cultivate artistic, scientific, and humanistic literacy, enabling students to become informed and creative participants who actively shape the future direction of space exploration as we enter the second space age. Join us now.
Festivals 2023
STEMarts Lab has three festivals scheduled in 2023. The Space Messengers installation has been invited to Ars Electronica in Linz, Austria, September 6-10 and to the Anderson-Abruzzo Albuquerque International Balloon Museum for the Balloon Fiesta, October 11-14. The new Earth-Space VR Lounge will be presented at The PASEO Festival, September 15-16.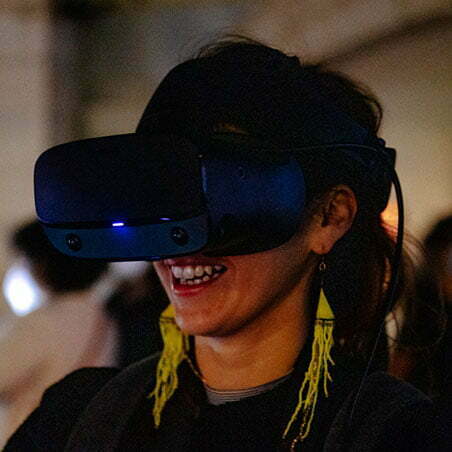 Become a STEMarts Ambassador
We have expanded access to the STEMarts International program through our STEMarts Ambassador program. This program allows youth leaders ages 14-29 to join, receive training and become part of the Space Messengers team through out-of-school opportunities. STEMarts Ambassadors serve as VR station facilitators and 'Experience Guides' in person or as Avatars for the Space Messengers immersive installation touring the world.